The National Assembly Select Committee on Health on Tuesday released its much-awaited report, urging Gambia government to hold Maiden Pharmaceuticals Ltd accountable for the death of dozens of children.
"The government should pursue legal action against Maiden Pharmaceuticals for exporting contaminated drugs to The Gambia with the Atlantic brand name," Select Committee Chair Amadou Camara said while tabling the report before the country's lawmaking body.
Up to 77 children reportedly died of Acute Kidney Injury after taking India-made cough syrups. A situation that prompted the World Health Organization (WHO) to issue on October 2022 a medical product alert, targeting four cough syrups manufactured by Maiden Pharmaceuticals Ltd.
To date, the medical product alert said, the stated manufacturer has not provided guarantees to WHO on the safety and quality of these products.
Investigation, he went on, has revealed that Atlantic pharmacy in The Gambia had followed all regulations for importation of medicines, including the batch that had the contaminated syrups.
As part of the 29 recommendations laid out by Parliament inquiry panel, Camara clearly stated that they also call on Medicines Control Agency (MCA) "to blacklist Maiden
Pharmaceuticals and ban all their products in the Gambian market."
The report ignited a debate among lawmakers as a good number of them are with the view that health officials have to be brought to book.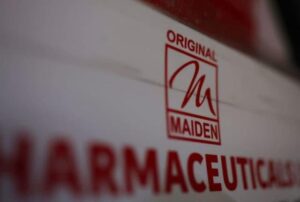 In a lengthy takedown, National Assembly Member for Kiang West, Lamin Ceesay, deplored the fact the report is absolving government and health officials from any wrongdoing.
He further decried the fact that the report indicates that the "actual cause of the death is still under investigation.
"Everything is left in the hands of government and the ministry of health," he said while making it very clear that the National Assembly has to play an important role in the AKI crisis.
For his part, the National Assembly Member for Busumbala, Muhammed Kanteh, said the Haryana-based pharmaceutical company is just being singled out. He urged the Select Committee to do more in their quest for uncovering the truth.
Similar sentiments were expressed by the NAM for Foni Kansala, Almamy Gibba who pointed an accusing finger on Gambian authorities, describing them as "the primary duty bearers,' in this matter.
He called on all those tied with the death of more than 66 children to be held accountable.