Police fired tear gas to disperse hundreds of supporters of Senegal opposition leader Ousmane Sonko on Thursday after he left court in the capital Dakar where hearings are underway in a libel case against him.
The demonstrations are the latest sign of unrest in the West African country where elections next year could pit Sonko against President Macky Sall, if the president seeks a third term, a move that opponents say is unconstitutional.
Sall, 61, has not ruled out running in the election which the government said on Thursday would take place on Feb. 25, 2024. Sonko supporters and some opposition leaders say the libel case – and another legal action – are attempts to discredit a popular rival.
Senegal has long been seen as a bastion of democracy in an unstable region. But critics, especially among Sonko's youthful support, have become disillusioned with Sall's crackdown on political opponents, and on protests against him.
"We used to trust Macky Sall but he has disappointed us," said protestor Moustapha Toure. "Sonko is the hope of all youth and they want to harm him, we will not accept it."
Violent clashes broke out across Senegal in 2021 when Sonko, 48, was arrested over sexual assault allegations for which he is now facing trial. He is also accused of libel for allegedly accusing the minister of tourism of embezzlement. That matter was heard in court on Thursday and adjourned again to March 16.
Last week, Sonko supporters rioted and vandalised property in the cities of Mbacke and Touba after his party was refused permission to hold a rally.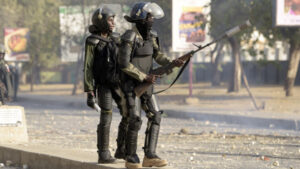 Sonko denies wrongdoing and says all the charges against him are politically motivated.
Thursday's protests spilled over to one of the city's main thoroughfares as supporters tried to follow Sonko's car. Police fired tear gas at them before taking Sonko from his vehicle. According to videos on social media not verified by Reuters, the police drove him home.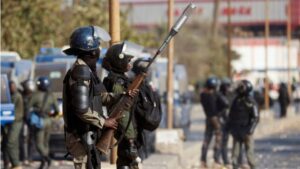 Other presidential aspirants have been the subject of criminal charges in the past, including former Dakar mayor Khalifa Sall, and Karim Wade, son of ex-president Abdoulaye Wade.
(Reuters)