With the appointment of Muhamned Jallow as the new Vice President, President Adama Barrow seems to have made good his promise to never again appoint anyone as VP who would want to replace him as president.
Indeed, it is quite clear that Muhammed would never harbour such an ambition. He is a technocrat who has never shown any interest in politics, let alone want to become president.
While Muhammed looks like a calm and composed person, but is that enough quality to make a good VP? Let us hope therefore that he would not just be a ceremonial VP who would have no impact on the lives of ordinary Gambians but instead fill the position just for its sake.
With President Barrow lacking any public service experience as well as not well grounded in governance matters, he needed a proactive VP who would help him run the country. However, Muhammed does not look like such a person. Being a non-politician and someone who spent all his working life in the civil service, he may not likely take any initiative on his own but instead would only carry out executive orders given to him by President Barrow. That is certainly not going to do much good to the country as well as the Barrow administration, which presently needs some serious reinvigoration.
There is no doubt that a majority of Gambians, particularly the women, were disappointed that President Barrow has again chosen a man as VP. It is quite hard to understand why he has once again bypassed the women, who not only form more than 50 per cent of the population, but they are also 56 per cent of those registered to vote. It appears that he has not only taken them for granted but he has shown his government's gender insensitivity. That is quite evident in most of his appointments in government agencies and institutions. A good case in point is the Public Service Commission (PSC), which for the very first time since independence, seems to comprise only men, as if the women do not matter in such an important public institution.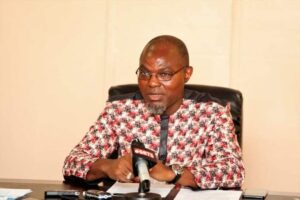 Also, while the Barrow administration started with at least two women regional governors, but presently, there is none. It appears that President Barrow hardly thinks about the women when he is making such appointments.