Some of Gambia's Cabinet ministers have been observed as too busy for the country's legislature but the House Speaker has now warned of consequences for any truancy.
Hon. Fabakary Tombong Jatta on Tuesday lamented at the Assembly that absenteeism among ministers was a concern to the legislature.
However, he warned that it'll no longer be business as usual.
The House Speaker stressed that any advertent failure of any minister to attend his/her business as scheduled, could be treated as contempt of the Assembly.
Hon. Jatta pointed out that the House was concerned with the scale of truancy on the part of ministers and that it will no longer take any of it.
"This is not acceptable to the committee and this has to cease," the Speaker said.
He added: "Therefore, all Honourable ministers, serving on business before this Assembly, are urged and required to attend in person to their business pursuant to Section 74 of the 1997 Constitution. This is the requirement of the law as well as the dictate of parliamentary democracy.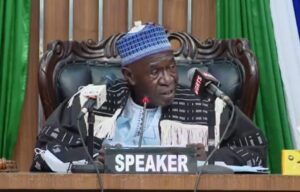 "In the circumstances, the Assembly business committee strongly reiterates its Zero-tolerance on any minister, who fails to attend to his/her business as scheduled, and non-attendance is tantamount to contempt of the Assembly in accordance with Section 75 or Section 110 of the Constitution."