Three escaped detainees in Mauritania have been killed and one other detained after a shootout with security forces, the Mauritanian authorities said on Saturday.
Earlier this week, the four inmates escaped the central prison in Mauritania's capital, Nouakchott, during a breakout in which two soldiers were killed by gunfire, according to the interior ministry.
In a joint statement, the defence and interior ministries said three of the four fugitives were killed when shooting broke out during a search operation conducted by the army and counter-terrorism forces.
One officer was killed during the operation, the statement said.
The authorities have not shared the identities of the escapees or said why they were in prison, referring to them only as "terrorists."
The arid West African country has been spared the kind of violence unleashed by Islamist groups linked to al Qaeda and Islamic State that has killed thousands in nearby countries in the Sahel region.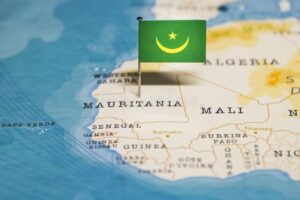 Mauritania has not recorded an attack in years, but it shares a long border with Mali, where armed groups are active.
(Reuters)