Federation Internationale de Football Association (FIFA) has also removed Peru as the host of the 2023 U-17 World Cup.
This came in the wake of Indonesia's removal as hosts of this year's U-20 World.
The regretful decision of removing Peru as host of the U-17 global tournament, according to football governing body, was reached following "extensive discussions between FIFA and the Peruvian Football Federation (FPF)".
"The tournament remains scheduled to take place from 10 November to 2 December 2023, but the Bureau of the FIFA Council will now designate a new host in due course," the official football governing body said in its latest statement on the issue.
The move, FIFA added, was made given the inability of the host country to fulfil its commitments to completing the infrastructure required to stage the tournament.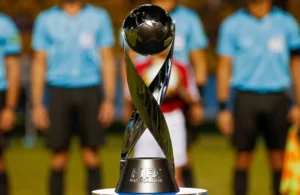 "Despite a very positive working relationship between FIFA and the FPF, it has been determined that there is now not sufficient time to secure the required investment and complete the necessary work with the Peruvian government ahead of the tournament start date."
FIFA thanks the FPF for their efforts, saying it remains open to organising a competition in Peru in the future.