Twenty-four athletes have been selected by the Gambia Athletics Association (GAA) to represent The Gambia at the 2023 CAA Under 18 and 20 Youth Championship in Lusaka, Zambia, which would kick-off on 29 April and end on 3 May.
Eighty percent of the athletes are selected from the inter-school's athletics championship, which ended recently.
The team includes 11 female athletes and 13 male athletes who will take part in both field and track events.
The female athletes are Mariama Camara, Isatou Sey, Naya Njie, Aminata Jammeh, Jarry Jallow, Hawa Sonko, Sainabou Colley, Adama Marena, Sainabou Senghore, Maimuna Jallow, and Hawa Badjie.
The male athletes are Christopher M. Renner, Muhammed Camara, Momodou Fanneh, Ousainou Camara, Musa Drammeh, Dawda Jarju, Muhammed Jadama, Kebba Makalo, Sulayman Jallow, Modou Sanneh, Raphael Demba, Amadou Mballow, and Lamin Camara.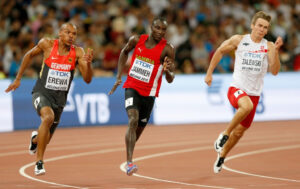 Four officials to accompany the athletes are Musa P. Manneh of GAA, Coach Kebba Jones, Mam Keway Ceesay Njie and Physiotherapist Dawda Danso.