There is absolutely no doubt that among the objectives of the government in setting up of the Local Government Commission of Inquiry was to expose the endemic corruption alleged to have been prevalent in the area councils and municipalities.
However, from what we have heard so far from the commission, the proceedings have been an indictment on the ministry of Lands and Regional Governments, exposing the inefficient manner they have been monitoring and handling the affairs of the local government authorities.
For instance, the evidence being given by the Director of Governance at the ministry, Mr. David Gomez, shows that he was hardly au fait with what his role was supposed to be in monitoring the local government authorities. This is particularly the case with regards to the more than two years absence from office of the Chairman of the Janjanbureh Area Council, while continuing to enjoy his full salary and allowances without going through the proper procedures. There was also the case of the Director of Finance at the Kuntaur Area Council who was accused of fraud and yet allowed to continue to handle the council's finances for several months while the matter was being investigated.
According to the provisions of the Gambia Local Government Act, it was within the powers of the ministry to take the appropriate action on all those matters and several others, and yet they woefully failed to do so.
Despite the matter falling squarely under the purview of the Director of Governance, he was unable to explain why he failed to take the necessary action on those cases and several others. Even though he told the commission that his role included monitoring the local government authorities but according to his responses, he failed to do any of that. One would therefore wonder why Mr. Gomez continues to occupy that position when he does not to seem to do the work he is supposed to be doing.
From the evidence so far revealed at the commission therefore, the ministry just cannot be exonerated from the prevailing chaos and poor administration at the local government authorities. From the evidence deduced before the commission, the ministry has virtually hijacked even the responsibilities of the so-called Local Government Service Commission, which was supposed to be an independent body.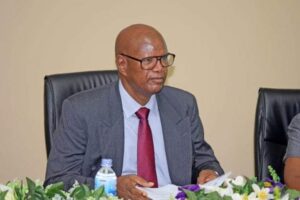 Therefore, it would be quite interesting to see how the mayors and chairpersons would be held accountable for the inefficiency and alleged fraud in their various councils when virtually all the financial and other administrative duties were being performed by people directly appointed by the ministry with no input from the heads of the councils. As we have recently seen from the Sainabou Martin Sonko case, the mayors/chairpersons cannot even discipline those staff found wanting.
The final report of the commission would definitely be quite interesting and it would no doubt be different from what the expectations of the government had in setting up of the commission.