Africa would soon have a third seat on the International Monetary Fund (IMF) board of directors to give the continent "a louder voice," IMF managing director Kristalina Georgieva has announced.
Georgieva's announcement came ahead of Monday's IMF and World Bank meetings kicking off in Marrakesh, Morocco – the first gathering on the continent since 1973.
The United States, as the world's biggest economy, has the most votes on the IMF's 24-member board followed by countries like Japan, China, and Western Europe.
The managing director said a seat on its executive board would provide "a louder voice" to countries in Sub-Saharan Africa who have been complaining of marginalisation.
The World Bank also announced to give a seat to African countries on its board as part of the long-demanded reforms of the two bodies by the continent's leaders.
The decisions by the Bretton Woods institutions would be made official at the Marrakesh meeting of the two lenders in Morocco.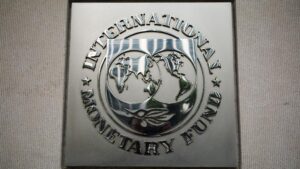 There have been increased calls for reforms at the two bodies to better address debt and climate change issues in low-income countries – and this would be included on the agenda at the World Bank and IMF meetings for discussions starting this week.
The IMF executive board has 24 directors at present and is responsible for conducting the global lender's day-to-day business.
(APA)