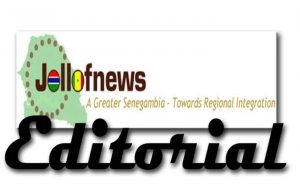 The communications offensive on the Banjul Rehabilitation Project, which is about to be launched on Gambians in few hours to come, could be avoided.
Government spokesperson Ebrima Sankareh is expected to lead a pack of Cabinet ministers, Permanent Secretaries and senior government officials in a communications blitz against Gambians on the badly botched city improvement project.
Meanwhile, the Barrow government is still trying to come to terms with the embarrassment caused to it by the disastrous failure of the Banjul Rehabilitation Project.
Indeed, an embarrassment in a bigger, worst package because President Adama Barrow has always pounded his chest that the project was his 'legacy project'.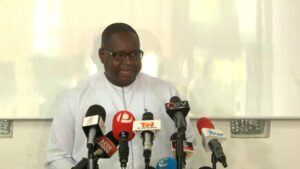 So, as an embarrassment mitigating measure government wants to gather journalists at the Sir DK Jawara Conference Centre later today to tell them things government would want them to accept.
However, what many Gambians knew about the Banjul Rehabilitation Project is that it's a political project that was not clearly thought-out.
It's not futuristic!
Since at the outset, several voices of criticism have been raised over the transparency of the contract for the works as well as the expertise of the contractor -Gai Company but these voices never bothered the Barrow government.
Contracts of such scale requires proper vetting and strict processes to ensure value for money.
A contract of over D1bn must not be awarded without digging into the track record of the awardee.
Some of the things Gambians would want to know include but not confined to:why was the contract given to Gai Construction Company without looking at its track record, the fate of the D1bn of tax payers money invested in the project and the tax exemption it enjoyed.