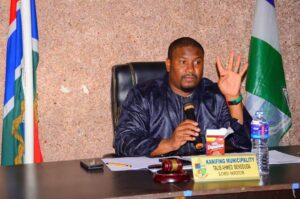 The 2022 rainy season has just set in but already car parks in some parts of the Kanifing Municipality have been flooded with water, exposing several years of Talib Bensouda-led KMC's nonchalance to car parks improvement.
From Bakau car park at Westfield to Manjai Kunda car park in Dippa Kunda to Latrikunda Sabiji car park, garages are now not only an eye-sore but a nightmare for both the drivers and the larger public.
The KMC, under Bensouda, is currently at the centre of sizzling criticisms as the country moves towards the local government elections.
KMC has been criticized in many quarters for neglecting several important aspects of municipal development such as housing, public spaces like parks and other amusement centres, public libraries, construction and rehabilitation of feeder roads, scholarships for needy and deserving students among a whole lot of development gaps.
The tangible improvement to the lives of the residents of the municipality though is being brought about by the Mballit Project that is not only safeguarding public health and providing answers to the municipality's several decades of waste conundrum but is also putting food on the table for the over 100 people involved with the project.
KMC under Bensouda has also succeeded in renewing the look of the Westfield area as green and colourful flowers are beautifully tucked in the Banjul Highway.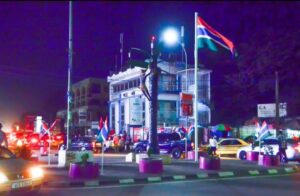 This beautification of the boisterous highway has now earned the young mayor the nickname: Mayor of Flowers and Mballit.
"The flooding car parks are indictment to KMC because it shows how little they care for their people," complained Musa Faye as he navigated muddy waters to a van at Westfield.
Drivers and passengers, who spoke to JollofNews, have apportioned the lion's share of the blame of the deplorable state of car parks in the municipality to KMC.
"The least KMC could do, under the circumstances, is to fill these flooded car parks with gravel," Amadou Sowe, who claimed to be a driver of several years of experience in the trade, opined.
When contacted for comment(s), KMC PRO Aisha Faal, referred us to one Lamin Sanyang but efforts to reach him proved abortive.