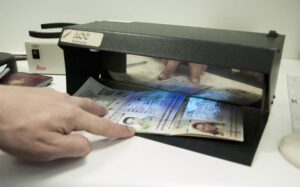 A Gambian man has been remanded in custody in Cyprus for allegedly attempting to leave that country for Europe with a counterfeited passport, JollofNews can report.
The Cypriot police have yet to release the name of the 22-year-old Gambian reportedly arrested whilst attempting to fly to Germany from a city on the southwest Coast of the Mediterranean island of Cyprus.
Investigations were said to be ongoing.