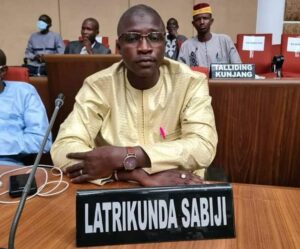 The NAM for Latrikunda Sabiji has contended that the procurement of the much-talked about fertilizer was shrouded in lot of unexplained circumstances but vowed the legislature will recommend for the prosecution of anyone found wanting.
Hon. Yaya Menteng Sanyang told King FM Mandinka news program that a perusal of the documents, regarding the fertilizer procurement has revealed widespread irregularities.
"When I went through the documents given to the National Assembly, you will realise that lot of anomalies have happened," he pointed out.
"From the outset to the awarding of the contract for the supply of the fertilizer, every stage was being accompanied by irregularities.
"Some companies have presented falsified documents and were not approved by the GPPA.
"Another irregularity is the restriction placed on the tender for the procurement of the fertilizer. The money involved was more than 11 million dollars. So, it should not be restricted".
The Latrikunda Sabiji legislator also stated that the opening of the bid did not conform to standard procurement procedures as shown by a document he was perusing.
He pointed out that members of the House committee, looking into the issue, were sifting through a body of incriminating evidence as regards the fertilizer debacle.