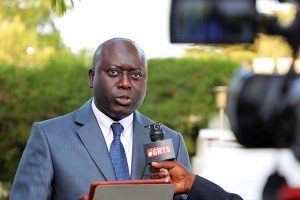 There was never a shortage of truth-twisting allegations against transport Minister Ebrima Sillah but one of his wives has confirmed that the ex-information minister is indeed mendacious.
Former information minister Hon. Ebrima Sillah was at the vanguard of President Barrow's communications offensive for the past few years but somebody in his orbit has been suggesting that the erstwhile information minister is prone to lying and should not to be trusted.
"He don't tell truth. I hope he (Sillah) didn't tell you that he owned the compound," one of the transport minister's wives was heard saying in a leaked telephone conversation.