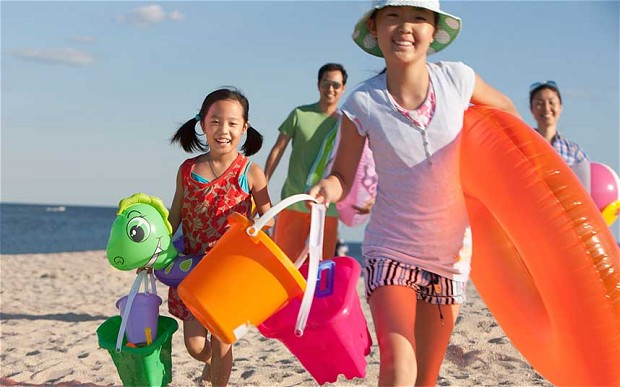 (Travel) – Families heading to popular beach resorts in Europe this year can expect to pay nearly a third less.
Thanks to three-quarters of European resorts cutting local prices and the powerful pound, it is up to 31 per cent cheaper to visit Europe this summer than it was last year.
While a bucket and spade in
Nice
can cost up to £8.17, the Costa del Sol and Sunny Beach, Bulgaria, have been named the cheapest resorts for families in Europe.
With restaurants in these resorts competing to promote the lowest-price meal deals, results from a recent survey by the Post Office show that it costs less than £33 for a family of four to enjoy three courses, a bottle of wine and kids' drinks.
The Post Office surveyed the price of 15 typical holiday-spend items in 13 popular European resorts as well as Orlando in
Florida
.
Written by Sophie Hughes