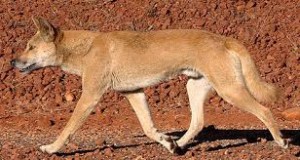 (JollofNews) – A magistrates' court in the Gambia has remanded a security guard in prison for allegedly pulling the trigger of his gun at a dog.
Amadou Camara of Old Yundum village, is said to have without any lawful reason open fired his double-barrel gun at the dog on 26th January 2016.
Police prosecutors said Camara had deliberately shot the dog out of cruelty and thereby committed an offence.  They appealed the court to remand Camara in prison until the case is determined.
"The accused is a threat to society," said police prosecutor Sergeant Fadera.
"Anyone who uses a gun to kill an animal inside the village would not fear to kill even a human being."
"If granted bail, the accused person could even take some other weapon and harm the people in the village."
Mr Camara pleaded not guilty to the charge but was remanded by Magistrate Malafi Jarju.
The case continues.