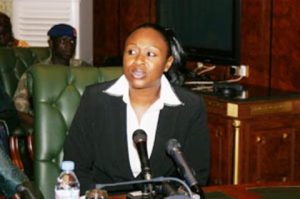 The Gambian regime of President Yahya Jammeh has stuck two fingers up at critics who were breathing fire over its crackdown on the main opposition United Democratic Party (UDP).
The  regime has over the past few days come under severe criticisms from rights groups after security forces armed with assault rifles fired tear gas at the protesters who were demanding electoral reform and the resignation of President Jammeh.
Several UDP supporters including its leader, Ousainou  Darboe and other party executive members were arrested last Saturday following a second round of demonstrations in the country, with supporters demanding answers over the death in custody of a senior party figure.
Around 150 supporters had joined Mr Darboe to call for justice in the case of UDP organising secretary Solo Sandeng, who died in custody last Thursday, according to his party and the Amnesty International rights group.
Mr Sandeng had led a protest which ended with Gambian security forces beating and arresting dozens for making a public call for electoral reform and the resignation of  President Yahya Jammeh.
But while the government is yet to comment on the allegations that it had tortured and killed Mr Sandeng, it has vigorously defended the way it responded and treated the protesters.
Mama Fatima Singhateh, Attorney General and minister of Justice,  said the protesters took part in an 'unauthorised' public procession and security officers were deployed to quell them and restore security.
She added that as a signatory to a number of international and regional instruments, the Gambia takes its responsibilities and obligations very seriously and the government also recognises and guarantees the rights and freedoms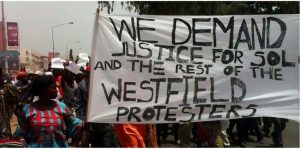 of Gambians including the right to assemble and demonstrate peacefully.
The Justice minister however clarified that although the right to  assemble and demonstrate peacefully is enshrined in section 25 of the Gambian constitution, it is not absolute.
She explained that the right to assemble and demonstrate peacefully like any other right in the constitution, is to be exercised subject to other laws of the Gambia, which imposed reasonable restrictions on the exercise of the rights and freedoms.
She said the opposition supporters  failed to 'comply with the letter of the law' and the government was forced to act.
Mrs Singhateh added that investigations are ongoing and the government would do everything to ensure that the due process of the law is followed.
The Attorney General added that as a country that prides itself as one of the very few countries that has enjoyed peace and stability in the region tormented by so much instability and chaos, the government jealously treasures and guards this stability and would  always be quick to protect it where and when necessary.