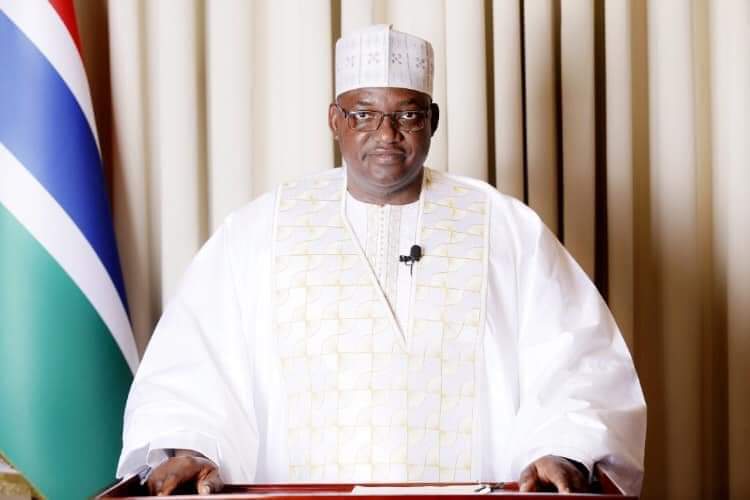 Gambia's leader Adama Barrow has over D20 million in his personal accounts, records filed at the electoral commission has revealed.
According to records submitted at the country's electoral commission in compliance with election laws of the small West African nation, Mr Barrow, 56, has D12.4 million  in his saving account at the Nigerian owned Guaranty Trust Bank.
The president also has a bank balance of 8.4 million in his business account with the same bank.
Records also show that the president has bank balances of D74, 603 at Zenith and D117, 000 at Mega Bank.
It is not possible to verify when the monies were deposited in the president's accounts or how they were acquired as the statements were not made public to the media.