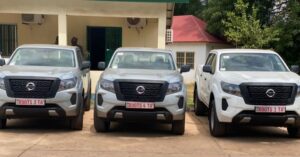 The Gambia government has impounded one of the vehicles of the Resilience of Organisations for Transformative Smallholder Agricultural Project (ROOTS), reports reaching JollofNews indicated.
According to sources, government's intention as regards the seized project vehicle wasn't apparent but one of the informants was clear that the vehicle has been tinted and its numberplate removed.
Our sources did not mention when exactly the vehicle was impounded but were unsure government will ever return it to the project.
The ROOTS project is currently beset with funding issues despite several pledges and expression of commitment to the US$80m six-year initiative.