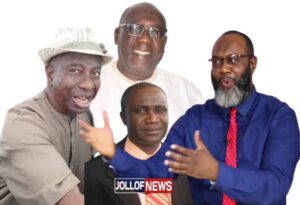 In the build-up to the general election in 2021, there was no shortage of individuals and groups ready to go at full stretch to defend President Adama Barrow in the airwaves.
They vociferously defended everything and anything about Barrow's first administration.
However, since Gambians went to the polls and Barrow declared winner in a disputed election, these folks and groups appeared to be at low ebb; politically.
Hence, the question: Are Majanko Samusa, Pa Njie Girigara, Musa Yalli Bachilly, Ebrima Sori Bah and his Gambia for Five Years and Peace-building, Unda Nyang, Sulayman Saho, Dabakh Malick, Henry Gonez, among others, still around?