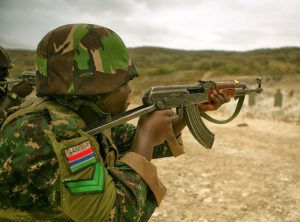 The Gambia Armed Forces (GAF) today begins a field training exercise in the general area of Fajara Barracks (Bakau New Town, Fajara and Cape Point), the military announced on Wednesday.
The exercise involves the movement of troops and the use of blank ammunition, especially around the areas mentioned, GAF said.
Consequently, the military is giving the public the assurance that there is no cause for alarm and people can go on with their normal daily activities as the exercise is just a routine.