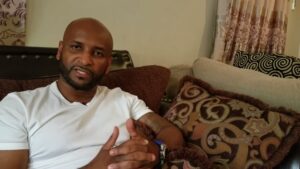 Baba Hydara of The Point newspaper has admitted that the purposes for his trips to China and Turkey were to experience the countries and then render these experiences in writing.
Travel writers are well-sought-after by countries and players in the tourism business to write about places, food and other country-specific tourism assets.
Meanwhile, Baba Hydara informed JollofNews that the Turkish and Chinese embassies in The Gambia had requested journalists from The Point newspaper to travel to their countries and then put their experiences in a travelogue.
Put to him that he had no business in both Turkey and China because he was not a journalist per se, Baba retorted: "I work with journalists directly and do things that are journalism-related. I was in China and Turkey on the invitations of the Chinese and Turkish embassies and they did nothing wrong in granting me visas."
When further put to him that such trips are meant for journalists not people like him, Baba snapped again at our editor-in-chief: "I know what you are up to but if you want to bring this company down, I will do something about you. I went to China with The Point's editor-in-chief Bekai Njie. Is there anything wrong with my going? But I promise you, after all these negative publicity about our company you will finally get your turn."