Not so long ago, it was a struggle for dark-skinned women and ladies of other dark variants to acquire frontline banking jobs such as cashier and teller positions but fast-forward to now, there appears to be a shift in the narrative.
The country's banking sector had, for many years, tenaciously clung to the weird concept that beauty could be only found in light-skinned and probably tall and slender women.
But many banks visited by this medium appear to be making policy shifts when it comes to employment of tellers and other frontline bank workers.
Adoring dark-skinned young women and other variants of dark skin are now also sitting confidently behind desks in the country's banks to carry out frontline tasks such as cashier jobs and customer care.
The wrong perception that beauty lies in light skin was not only bank problem but it pervaded various layers of the society.
Men tended to gravitate more towards the light-skinned than the dark, beautiful wonder of God in a dark-skinned woman.
In fact, one tribe in The Gambia used to cling onto the belief of a light-skinned woman being a medicament for man.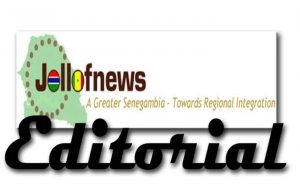 Before it went into a long hiatus, Miss Gambia used to be dominated by fair-complexioned contestants.
The misconception of beauty had also resulted to health issues among many dark-skinned women thanks to skin bleaching.
Though, beauty is in the eyes of the beholder, they say, policy shifts by institutions such as banks as regards beauty will undoubtedly give the naturally beautiful dark-skinned women and other dark variants the confidence the society and institutions want to deprive them of.
And, where a better place to restore this much-needed confidence than in the banks!
Meanwhile, we will continue to monitor all the banks we visited to see whether their long-held misconception of beauty is really on its track to the dustbin of history.