GACH Mining on Friday set the ball rolling for the brightening of Bato Kunku after it handed over 150 streetlights to the community.
The items were presented to the village in a colourful ceremony witnessed by, among others, local leaders such as the councillor of Sanyang Ward Boto Bojang, Alkalo of Bato Kunku Jerreh Jatta and Bato Kunku Village Development Committee (VDC) chairman Mustapha Kandeh.
The cumulative monetary value of the streetlights is D825,000.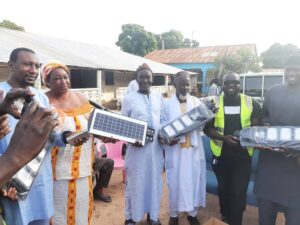 Meanwhile, GACH Mining has reached an MoU with the community of Bato Kunku for the provision of health facilities, streetlights and fencing of the community's football field, revealed GACH's mining site manager Amadou Manneh.
According to Mr. Manneh, the villagers on Friday also made an appeal to the company to enable it access potable water as Bato Kunku has yet to gain access to running water.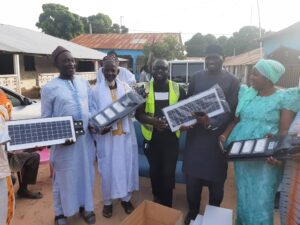 "Though this did not form part of the MoU, we will bring the matter to the attention of Dr Abubakary Jawara. He's generous and kindhearted," Mr. Manneh said.
He pointed out that despite the MoU, GACH Mining will not limit itself to the terms of the document.
"That's how GACH operates. Even when we were mining in Sanyang, the police station was not part of the MoU but because of his generosity, he volunteered to help the community rebuild the station after it was set alight," added the GACH Mining site manager.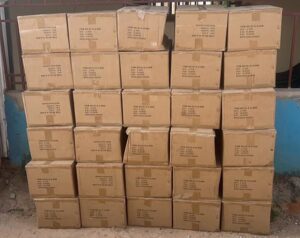 Meanwhile, 150 streetlights are expected to be spread across the village.
A hospital and a clinic with maternity ward also form part of the MoU, this medium was informed.