The massive capital investment in Jaeja Water Company has started to yield dividend as the factory is now well-positioned to meet the country's growing demand for clean, fresh, pure and healthy drinking water.
As demand for bottled water of first rate grows with the growing population, GACH Group made the conscious investment decision to spend millions of euros in the establishment of the water company to step up to the mark.
The conglomerate acquired machinery at the tune of seven million dollars to set up a water production company, introducing cutting-edge technologies in its water production whilst at the same time putting hygiene at the core of its operations.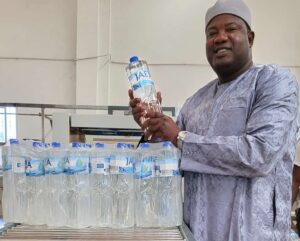 And today, Jaeja Water Company is not letting its ever-growing client-base as their product do not only enjoy national appeal but is also treasured across all social strata.
The GACH Group subsidiary is proud that its water is being consumed by celebrities and movers and shakers of the Gambian society.
Not only that but because it's affordable, people from every economic stratum are immensely benefitting from this futuristic capital investment of GACH Group.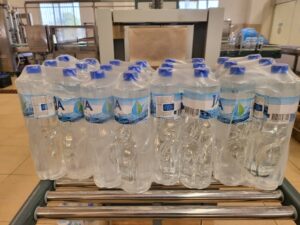 As it increasingly forms part of daily life, one is sure to stumble on Jaeja mineral water in naming ceremonies, wedding parties, prayer sessions, sports grounds, political events, workshops, seminars, conferences just to point out a few.
Jaeja Water Company has also put to rest the joblessness worries of several Gambian youths and is also not relenting on its drive for skills and knowledge transfer.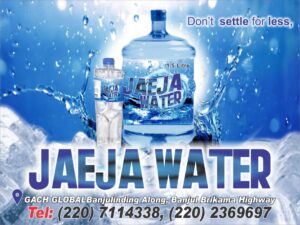 The factory's approach to business makes it absolutely trouble-free to buy their product through orders or on-the-spot-buying.
Who'll settle for less!