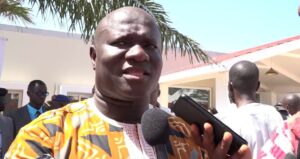 Activist Madi Jobarteh has said NPP's failure to uphold the amended 2015 Elections Act should be concerning to the IEC.
"I know NPP didn't have a congress yet and its long-overdue. It's beyond the two-year mark. NPP's failure to hold a congress up till now should concern the IEC," Mr. Jobarteh told JollofNews when contacted on the issue.
Meanwhile, every bona-fide political party is mandated to hold biennial congress but IEC has yet to awaken NPP to its obligation as per the amended 2015 Act.
"IEC is the custodian of the Elections Act. They should enforce it," Jobarteh added.
Full interview coming up soon.