APRC-No-To-Alliance top official Jerrending Sanyang has advised President Adama Barrow to start cleaning his own house than attempting to investigate others.
"Charity begins at home," Hon. Sanyang told anchors of King FM Felerango morning show Assan Ceesay and Mariama Fatty this morning.
He was making a reference to the commission that the government established to probe selected local councils.
To the top APRC-No-To-Alliance official, the Gambian president has no moral authority to probe anyone for "financial indiscipline" without himself, his cronies and officials, giving accounts of how public funds were "squandered and continues to be pilfered under his watch".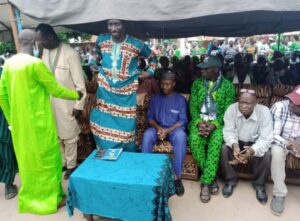 "Let him look inwards if he is serious about combating fiscal indiscipline . Let him sanction investigations into his own financial dealings and those of his cronies and officials," Hon. Sanyang advised.