The Minister of Petroleum and Energy, Abdoulie Jobe, announced halt to coastal sand mining as destruction along the country's coastlines has reached unprecedented levels.
Speaking last Saturday to participants at a major stakeholders meeting on the mining and quarrying sectors, Minister Jobe clearly stated that they are trying to change the way things are being done.
Decades of sand mining and quarrying have devastated the country's seashore, impacting negatively on the environment and the existing ecosystems. The magnitude of the destruction has triggered Gambian authorities
There has been a lot of water under the bridge, said Minister Jobe. "Now, we need to find solutions to our problems and chart the way forward."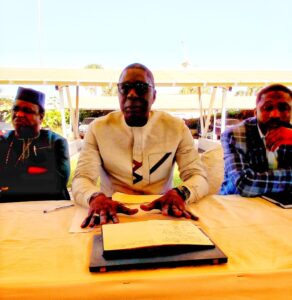 As a good number of costal communities continue to sound the alarm bell over the environmental disaster caused by sand mining (erosion through waves) major stakeholders have different perspectives on the issue.
Resolutely decided to open a new page in the regulation of such activity, the Minister of Petroleum and Energy made it very clear that they cannot allow the destruction to continue.
He then cited the disaster caused by the extraction of sand in Batokunku, Tujereng, Sanyang and other places.
"That's the position of government!" he exclaimed in an attempt to shutdown any backlash from miners.
"Our beaches are our most precious resources," he said while indicating that licenses will not be renewed for those operating in coastal sites.
"The President directed that we look at inland resources," he added.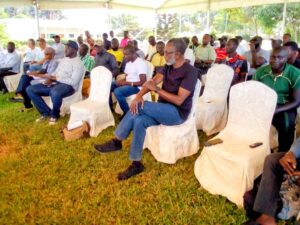 Weighing in on sand dredging, Jobe assured participants at the stakeholders meeting that it will be decentralised in a near future.
According to him, the sand dredging around Denton Bridge is the start of a process to find alternative to mining beaches for sand.