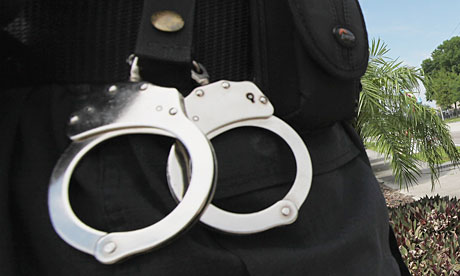 (JollofNews) – A Gambian junior secondary school teacher who repeatedly plunged a knife into a fellow teacher for touching his chair has been remanded in custody.
Ebrima Sayang a teacher at Abuko Upper Basic School last Friday allegedly stabbed Alhagie Jobarteh repeatedly with a knife on the chest and body after he walked into the staff room and touched a chair he was sitting on.
Jobarteh was taken in a taxi by his colleagues to the Edward Francis Small Teaching Hospital in Banjul but was later pronounced dead.
Appearing before Principal Magistrate Dawda Jallow of the Banjul Magistrates' Court, Sanyang pleaded not guilty to the murder charge. He was remanded at the Mile Two Prisons while the case is transferred to the high court.