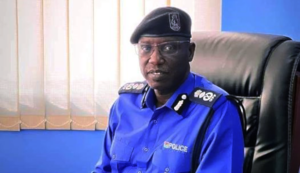 It's now official!
It has indeed been officially confirmed that President Adama Barrow will tomorrow go to the former Anti-crime Unit HQ to lay the foundation stone for a five-star luxury hotel there in a worrying flagrant disdain of court orders.
President Adama Barrow is now poised to set the country off the path of uncertainty over the fate of thousands of land dispute cases already decided by competent courts of jurisdiction.
President Barrow will tomorrow set a precedent too dangerous for our peaceful coexistence, considering the explosive nature of land-related issues.
Courts are bastion of hope for those seeking justice and the judicature must be allowed to play its role in the maintenance of peace and societal cohesion.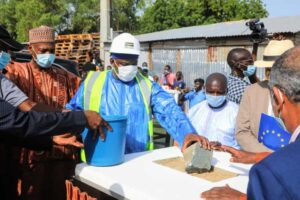 This is why courts must be given the latitude for independence.
And, not only that but court orders must be respected by all even if one does not agree with them.
There are legal safeguards for any disagreement on point of law.
Sadly and worryingly,as the police struggle to enforce numerous land-related court orders to ensure peace in our communities, the Chief Executive will be busy tomorrow, violating a court order.
Is this cool?
President Barrow should not feel bigger than our laws!
President Barrow should respect the laws of the land and, if he doesn't, he should be compelled to.
This is all the more reason we ask here: Will the Police call Mr. Barrow to Senegambia Police Station tomorrow because he would be, by then, engaged in an illegal activity?
If President Barrow feels that Neneh Freda Gomez and Global-HOMM do not really own the property at the heart of dispute between Gambia government and the organization, let government take recourse to law.
Simple!
Anything outside that is tantamount to illegality.