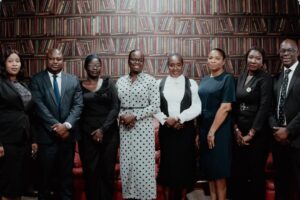 For the past many months, public perception of the effectiveness of the Civil Society has taken a poor dimension as civil society is rather seen to be too quiet or carefree about a lot of issues needing their attention.
But for fear of deviation, we would narrow down this editorial to the seeming consent of the bar association to the open violation of the right of Global-HOMM by the government of The Gambia.
How could the Gambia Bar Association be so tight-lipped about such egregious disregard of the rule of law?
The least we expect from the bar association is a statement, articulating their position on the matter.
One of the objectives of the Gambia Bar Association, the association touts, is to support in the strengthening of the rule of law in the country.
If so, we would have expected the association to, at least, raise an index finger and tell the government to respect a court verdict.
Or the bar association is also satisfied with the government fortifying the place against it's legal owners as adjudged and ripping through the building there with heavy machinery?
In fact, if the bar association cannot muster the courage to speak out, how about FLAG?
FLAG, by the way, is the acronym for Female Lawyers' Association of The Gambia.