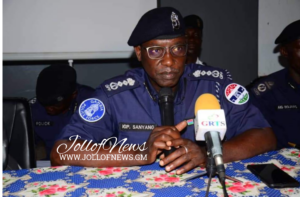 Some of us may be ignoramuses in law but we're well aware that a violation of the law is a violation.
What Baba Jah did on Saturday was not only insolent and uncooth but could've created undesirable outcomes for both the personal security and safety of Essa Mbye Faal and those around.
This unruly conduct of comedian and NPP stalwart should not go unpunished as it borders on public safety and security.
Had the former TRRC lead counsel not been level-headed as he was, life or lives could've dropped.
So, Essa Faal may have a heart as big as a football stadium but his magnanimity should not stand in the way of safeguarding public safety and security.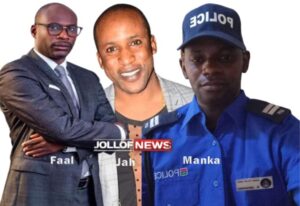 Consequently, we believe the IGP has erred in law by entertaining Essa Faal's magnanimity towards the comedian.
We, therefore, call on the IGP to immediately sustain idle, disorderly and prohibition of conduct charges levelled against Baba Jah at the Brusubi police station on Sunday.
The police must do their work without any interference from Essa.
If this unruly conduct of Baba Jah goes unpunished, other senior politicians and respected members of our society may suffer similar humiliating treatment in the hands of clowns.
Baba Jah has set an unfortunate precedent that others may take inspiration from if it goes unpunished.