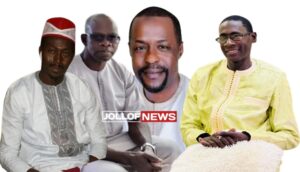 President Adama Barrow's government is apparently debasing our diplomatic service.
Looking at the calibre of the men that the government lined up to either spearhead our diplomatic offensive or provide invaluable operational support to these efforts, we don't see any readiness for business on the part of this government.
Diplomatic service cannot and should not be used as a dumping ground for unwanted political operatives. Diplomatic service must not be used as a turf for settlement of political scores.
Considering the millions of Dalasi spent annually in maintaining the service, there must be value for money. Millions of Dalasi of tax payers money are being pumped into the upkeep of these missions and we should be concerned about what we generate in return for investment.
This country has young, educated as well as experienced diplomats.
They either studied it in university or have acquired wealth of experience in the art.
Better to deploy them than mobilising spent political forces; some of whom were recently retired by voters even after convincing them that they were not fatigued.
Some of these people we see in the line-up are not definitely diplomatic fabric.
They are not diplomatic material, truth be told.