UDP leader Lawyer Ousainou Darboe said late last year that the Gambia's main opposition party will not condone the participation of aliens in the incoming local government elections but Hon. Darboe has fallen short of outlining how.
The UDP is still biting its fingers for what, many supporters, commentators and analysts believe, overplaying its hands in the buildup to the December poll.
After UDP claimed the elections were massively flawed due to non-Gambians casting marbles, many commentators and observers blamed it for not availing itself of the chance provided it by the IEC to scrutinize the voters' list.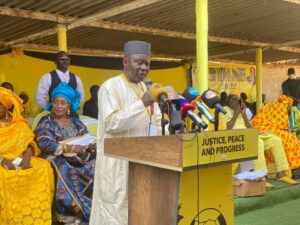 And, now that the opportunity to examine the voters' list had eluded the UDP and the fact that Darboe has threatened that no foreigner will be allowed to vote in the approaching local government elections, we ask: What Means Will Darboe Employ To Achieve This?